If You Want the Special Edition of Xenoblade Chronicles X You Better Act Quick
Don't let this be like when you saw Xenoblade Chronicles for Wii and didn't buy it and hated yourself.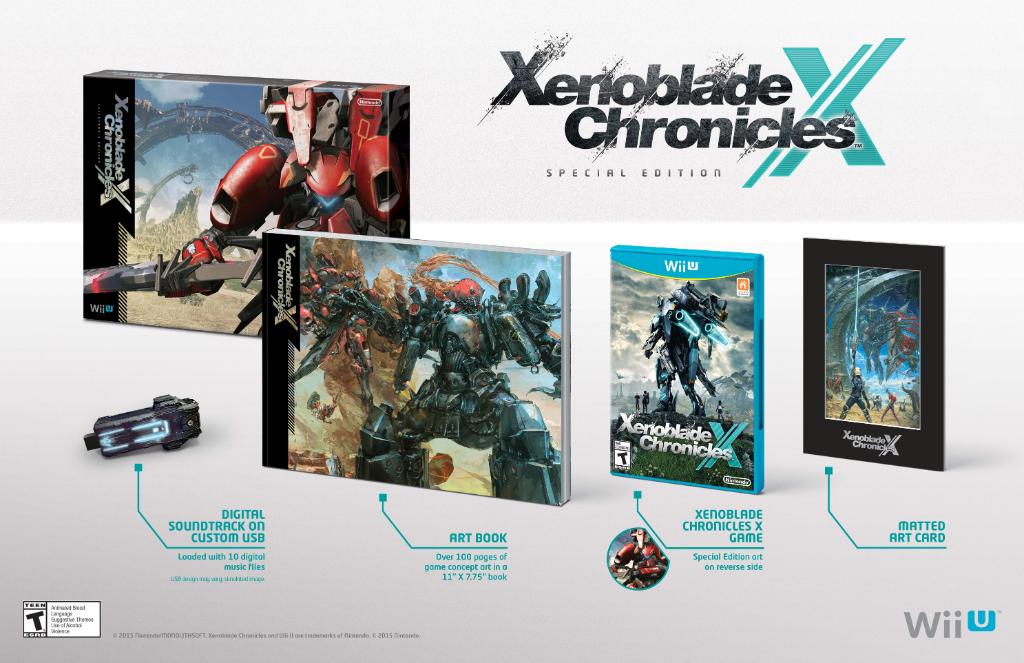 Xenoblade Chronicles 3D was a huge success, and a great game. The pseudo-sequel Xenoblade Chronicles X is coming out for Wii U this December, and it's looking to out do its predescessor with awesome mech based combat added to the already fun exploration elements.
However, if you're looking to get the special edition, you better act quick. This thing is selling out fast. Right now GameStop still has it up for sale, but it won't be there for long.
In the Xenoblade Chronicles X Special Edition you get a custom USB with the soundtrack, an artbook, the game with special edition art on the reverse of the DVD case, and a matted art card. There's also a cool box to hold all that stuff.