D3 Publisher Launches DS Fitness Game (Also, Aliens Walk Among Us)
Kill it with fire.
Hot on the heels of Wii Fit's success, D3 Publisher and Microvision have recently released Yasetore! DS, a fitness game meant to re-shape the player's body over a period of three weeks. It tracks calories to help monitor your daily diet and provides feedback on the exercises that it has you do.
After entering in your personal data, the game measures your body fat percentage in each portion of the body and then provide workouts to shape the most problematic areas.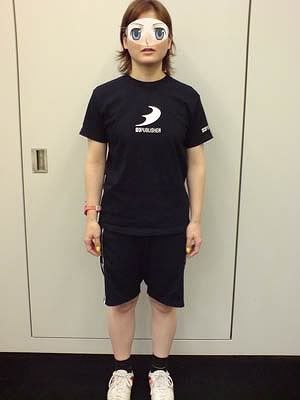 Really, though, I just wanted to talk about this game because the promotional pictures contain one of the most terrifying images of a human-being that I've ever seen. I mean, seriously, look at that thing. It needs to be cleaned -- with fire. Good god, I'm going to be seeing it in my nightmares for days.